Safety & Operation of Marine High Voltage Equipment – HiVo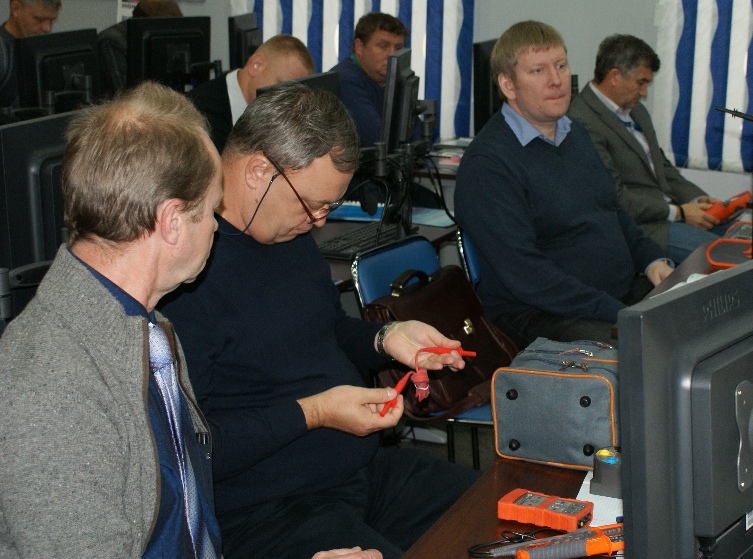 Course duration: 4 days (32 hrs)
Base cost: RUR 24 900 USD 500, EUR 455
Register for the course: tel. + 7 (812) 321-53-86 or by mail cent_marineeng@gumrf.ru
Course supervisor: Yury Maslov, tel.: +7 (812) 321-53-86
Target audience: professionals in high voltage power systems of ships and other facilities. It is basically Ship Engineers and Electro Technical Officers.Entry requirements: professional experience as Engineer or Electro Mechanical Engineer
Course outline
The course responds to provisions of Section B-III/2 of STCW Code (Competence standards for engine room personnel on ships powered by main propulsion machinery of 1000 V or more) at the management level
The aim of the course is to achieve necessary skill level in operation of high voltage machinery (including propulsive units with AZIPOD thruster) which is widely used on modern ships of different types and uses: tugs, tankers, cruise ships, ice breakers and other ice-class ships
The courses are taught using operational equipment of the Finnish ABB company who is AZIPOD manufacturer.
AZIPOD system consists of a steering unit and a fixed piths propeller operated by electric motor with variable speed combined in one device. The system can rotate 360 degrees about the vertical axis to achieve best manoeuvring ability and speed changing.
Programme:
1.High voltage switchboards and related equipment.
2. Control and protection systems of high voltage ship power plant
3. Electrical and fire safety.
4. High voltage collectors.
5. MV drive control systems.
6. Technical maintenance of HV power systems.
7. ACS-6000, ACS-600 Medium Voltage AC Drives.
Additional requirements to learners – none.
Document on completion
Upon successful completion of the course the participants are issued with a certificate by the Maritime Training Centre of Admiral MAKAROV SUMIS.
Certificate
Venue: Bolshoy Smolensky, 36
Nearest metro station: Elizarovskaya
On the map.
Calendar: The courses are run as group enrolments are complete.
Training language and mode: Language – Russian, mode – intramural, fulltime
Maintenance of Ship Dynamic Positioning Equipment.
STCW 78 Chapter VI, as amended (Standards Regarding Emergency, Occupational Safety, Security, Medical Care and Survival Functions)
---