Admiral Makarov SUMIS participates in the international investigative project on oil spill response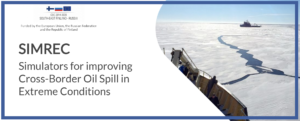 Admiral Makarov State University of Maritime and Inland Shipping takes part in the international oil spill response investigative project «SIMREC» («Simulators for improving Cross-Border Oil Spill Response in Extreme Conditions»).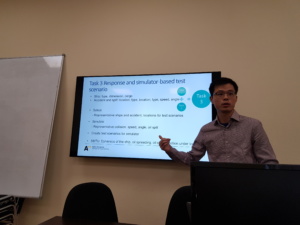 The SIMREC project implies close cooperation between authorities and research institutes in reducing risks caused by increased shipping intensity and oil spills in extreme conditions. Its goal is the creation of educational technical complexes and procedures for effective cross-border training and management.
As an active participants of the project, experts from marine simulation training centre of the Admiral Makarov SUMIS will develop education programs for specialists in emergency response to oil spills and provide a training base for developing practical skills in oil spill emergency response.
SIMREC involves the international team of scientists under the coordination of Kotka Marine Research Association. Apart from Admiral Makarov SUMIS, the team includes representatives of the St. Petersburg State Marine Technical University, Aalto University, Finnish Environment Institute SYKE, South-Eastern Finland University of Applied Sciences and the University of Helsinki.
The project with a total value of 1.4 million euros is financed by the Governments of the Russian Federation, the Republic of Finland and the EU for the development of cross-border cooperation between states. The project will be completed by 31.08.2022.
---