DP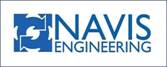 The Maritime TC is the only Russian training centre internationally accredited for DP operator training. It is also one of the few in the world having actual DP equipment from several leading manufacturers. To meet growing demand from industry, the Maritime Training Centre of Admiral Makarov SUMIS acquired in 2016 new Kongsberg (K-POS) simulator – C Class. The simulator is intended for training and assessment of crew members of ships with DP Systems. Training with this type of equipment allows seafarers to learn operational specifics before leaving shore and practice skills in operation of Kongsberg simulator and its maintenance.

Practical training is conducted with use of navigation simulators (NAVIS NavDP 400 – B Class, and KONGSBERG (K-Pos) – C Class) as well as in traditional manner using actual equipment – NAVIS stands. Here NAVIS maintenance engineers provide training on diagnostic troubleshooting.
The courses are authorised by NAVIS, manufacturer of maneuvering control systems.
DP Simulation Course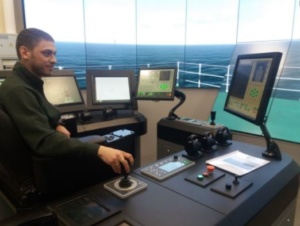 Course duration: 5 days (40 hrs)
Base cost: USD 2 185, EUR 1 990
Register for the course: tel. +7 (812) 444 42 88, +7 (999) 037 39 83 or e-mail to: anechaev@mtc.spb.su
Course supervisor:
Andrey V. Nechaev, Теl: +7 (812) 444 42 88
Target group: Navigators who have taken DP Induction Course and have a required experience of work on board DP ships.
Entry requirements:
Certificate of Competence in compliance with STCW Regulation II/1 — II/2 — II/3 Deck and Regulation III/1 — III /2 — III/3 Engine. Logbook and Сonfirmation letter for 60 days and more, endorsed by the Company. Documents are produced on enrollment.
On completion  participants take an on-line test in English. Knowledge of English is a must for successful training.  (at least at an Intermediate level).
Course outline: the course is non-conventional.
The objective of the course is to update a DP operator qualification.
The program includes:
development of DP operation plans taking into account probable emergency situations;
participation in various DP operations both in routine and emergency mode;
requirements to DP ships of different classes;
use of various reference systems on DP ships;
various types of DP use;
emergency situations on DP ships.
During the course each participant navigates a DP ship in different conditions .Special attention is paid to a DP operator actions in case of typical malfunctions and analysis of emergency situations. Training is effected on a full mission simulator including interaction and communication with other ships in the area.
On completion of the course ship specialists will be able to:
Ensure safe functioning of a DP ship during technological operations and DP preparedness for safe operation at any other time.
Timely and efficiently respond to equipment malfunctions and failures which can result in DP incidents and restore the safe condition of a ship.
Ensure safe operation of engine room department during DP operations.
Additional requirements
On completion of a simulator training information is inserted into a Logbook and a seafarer must work on board a DP ship for not less than two months. On obtaining a required seagoing service a seafarer individually sends a Logbook to the Nautical Institute where the data is verified and a DP Certificate is issued.
Certificates
On successful completion of the course the participants are issued with the Certificate by the Maritime Training Center of the Admiral Makarov SUMIS.
Certificate
Calendar:
The courses are run as group enrolments are complete. For complete groups the courses run first and every other week of the month. Group start – Monday 10 a.m.
Training language and mode: Language – English, mode – intramural, fulltime.
---