DP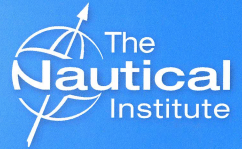 The courses are certified by The Nautical Institute valid till 28.08.2021.
The Maritime TC is the only Russian training centre internationally accredited for DP operator training.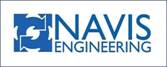 DP Induction Course
Course duration: 5 days (40 hrs)
Base cost: USD 1 895, EUR 1 720.
Register for the course: tel. +7 (812) 444 42 88 or e-mail to: anechaev@mtc.spb.su
Course supervisor:
Andrey V. Nechaev, Теl: +7 (812) 444 42 88.
Target group: Navigators, engineers (TCW Regulation II/1 — II/2 — II/3 Deck и Regulation III/1 — III /2 — III/3 Engine).
Entry requirements:
Certificate of Competence in compliance with. STCW Regulation II/1 — II/2 — II/3 Deck и Regulation III/1 — III /2 — III/3 Engine. Original is produced in the center on enrollment.
The course is finalized by an on-line test in English. English is a must for successful training (at least at an Intermediate level).
A mat full-framed photo 3,5 х4,5.
Course outline: the course is non-conventional.
The objective of the course is to familiarize trainees with basic knowledge on DP, its principles and practical use.
The program of the Induction Course includes:
DP principles, its elements and their duplication;
purpose of DP;
types of DP ships and types of operations requiring DP;
the use of DP on board ships;
understanding of relations between ship's movement, sensors, reference origin, computer model, commands to propulsion and feedback;
characteristics and limitations of sensors and positioning systems used;
DP power supply and management;
watchkeeping and relieving procedures;
emergency situations on DP ships.
In the course of training each participant is involved in routine operations of a DP ship in various conditions.
On completion of the course ship specialists will be able to:
Ensure safe operation of a DP ship during technological operations and its preparedness for safe operation at any other time.
Additional requirements
Logbook and certificate are issued only by results of the test conducted on the last training day. . After that one must work on board a DP ship for not less than 2 months in order to take the second course. Information about seagoing service is entered into the Logbook.
Certificates
On successful completion of the course the participants are issued with Logbook и and the Certificate by the Maritime Training Center of the Admiral Makarov SUMIS.
Certificate
Calendar:
The courses are run as group enrolments are complete. For complete groups the courses run second and every other week of the month.
Training language and mode: Language – English, mode – intramural, fulltime.
---