Basic Offshore Safety Induction Training (BOSIET)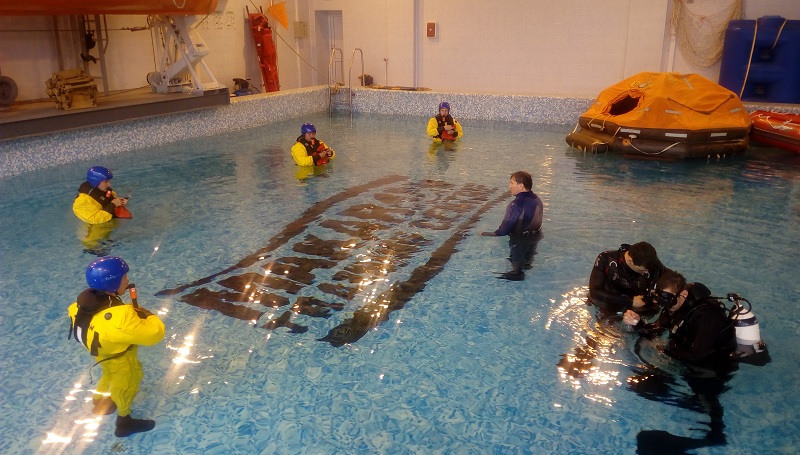 Training duration: The optimum 'contact time' for the BOSIET training programme is 21 hours (3 day)
Cost:46500 RUB, USD 930, EUR 850.
Register for the course: tel. +7 (812) 459 47 07 or e-mail to: msantsevich@mtc.spb.su.
Course supervisor:
Maksim S. Santsevich, Теl: +7 (812) 4594707.
The BOSIET training programme is designed for personnel new to the offshore oil and gas industry

The delegate must either:
(a) Possess a valid, current offshore medical certificate or
(b) Possess an employing company approved medical certificate equivalent to an offshore medical certificate
Course outline: The aim of the BOSIET is to introduce delegates to the specific safety issues and regimes relevant to offshore installations, and to equip them with the basic emergency response knowledge and skills for travelling to and from offshore installations by helicopter.
Document on completion
Upon successful completion of the course the participants are issued with the certificate by Makarov Training Centre of Admiral MAKAROV SUMIS.
Certificate
Certification Validity: 4 years
Venue: Bolshoy Smolensky, 36. Training Centre for Survival at Sea. Nearest metro station – Elizarovskaya. On the map
Calendar:
The courses are run as group enrolments are complete (from 3 participants) Half-year schedule for 2019: 30.01-01.02.2019 27.02-01.03.2019 13.03-15.03.2019 27.03-29.03.2019 10.04-12.04.2019 24.04-26.04.2019 22.05-24.05.2019 05.06-07.06.2019 19.06-21.06.2019.
Training language and mode: Language – Russian, full-time attendance
---