Manoeuvring and Handling of Ships with Bow Thruster and Azimuth Thruster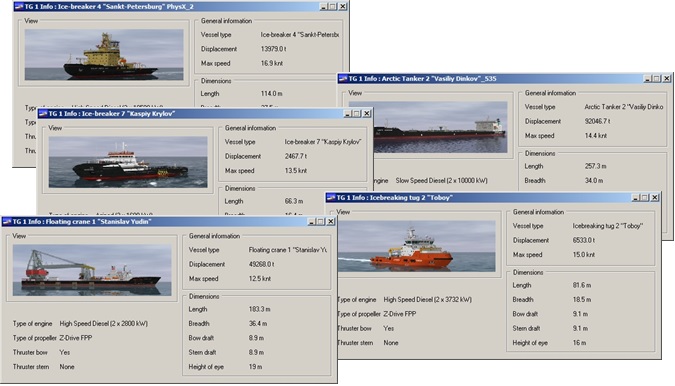 Course duration: 4 days (32 hrs)
Base cost: USD 945, EUR 860
Register for the course: For the course arrangements please contact Andrey V. Nechaev (Tel. +7 (812) 444-42-8) or e-mail to: ANechaev@mtc.spb.su.
Course supervisor:
Andrey V. Nechaev, Теl: +7 (812) 444-42-88.
Target audience: Masters and Chief officers with no experience in manoeuvring and handling of ships with bow thruster and azimuth thruster
Entry requirements: The program is targeted at navigators who successfully passed training on Radar Navigation and Radar Plotting, Operation of Automatic Radar Plotting Aids (ARPA), Operational Use of Electronic Chart Display and Information Systems (ECDIS).
Course outline: The course participants receive general knowledge on azimuth thrusters, their design specifics, limitations and use. Main focus is made to practical skills in handling ships with thrusters.
The Maritime has model library of ships with bow and azimuth thrusters (up to 20 models).
Additional requirement – none.
Document on completion
Upon successful completion of the course the participants are issued with the certificate by the Maritime Training Centre of Admiral MKAROV SUMIS.
Certificate
Venue: Dvinskaya St., 5/7 (SUMIS building), classroom 468. Nearest metro station – Baltiyskaya. Map locations
Calendar:
The courses are run as group enrolments are complete.
Training language and mode: Language – Russian, mode – intramural, fulltime.
---