Crew Resource Management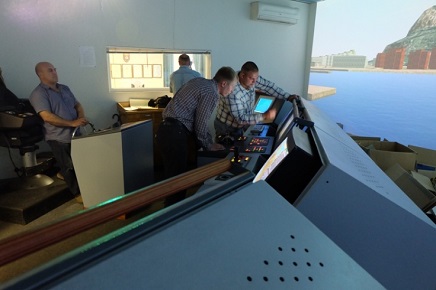 Target audience: Navigation and engine room personnel at the managements level. Customer company forms a complete group for training with mandatory participation of both navigators and ship engineers.
Course duration: 5 days (40 hrs)
Base cost: depends on group size and is specified by the contract with customer company. The cost is defined per group only. USD 10 160, EUR 9 240
Register for the course: Tel. +7 (812) 748-97-66, +7 (812) 748- 97-70
or e-mail to: Dvinskaya@mtc.spb.su, Ijustinov@mtc.spb.su.
Course supervisor:
Igor V. Shramko, Теl: +7 (812) 748-97-66.
Entry requirements: Contract with customer company.
Course outline
The course takes into account the Manila Amendments to STCW Convention, in particular – changes in regulations II/1, II/2, III/1, III/2 and III/3, as well as recommendations of the IMO Model Courses 1.22 and 2.07. The course motivates ship personnel to perform routine operations with maximum efficiency of crew resource, safely and in full extent. This objective requires understanding of importance of good management organization and team collaboration.
The Crew Resource Management Course allows to fulfil requirements of the Manila Amendments to STCW Convention for training of navigators and ship engineers on new competencies in crew resource management for engine room watch and navigational watch.
Training is performed with use of three simulators: Navigation Bridge Simulator, Engine Room Simulator and Virtual Ship Simulator. The Virtual Ship Simulator consists of navigational bridge and engine room simulators integrated into a single operational environment.
At the same time, the program gives special attention to training such important competencies as situation assessment techniques and methods, risk assessment, decision making, teamwork, leadership and others.
Additional requirements to participants – none
Document on completion
Upon successful completion of the course the participants are issued with the certificate by the Makarov Training Centre of Admiral MAKAROV SUMIS.
Certificate 
Venue: The course starts at Bolshoy Smolensky, 36 (Maritime College building), classroom 337. Nearest metro station – Elizarovskaya. Map locations
Calendar: the course is run on request from customer companies.
Training language and mode: Language – Russian, mode – full-time training.
---